Completely Open Source, Made for the Community
The source code, artwork files, and PCB schematic files are (or will soon be) publicly available for anyone to customize or order themselves (for non-commercial use).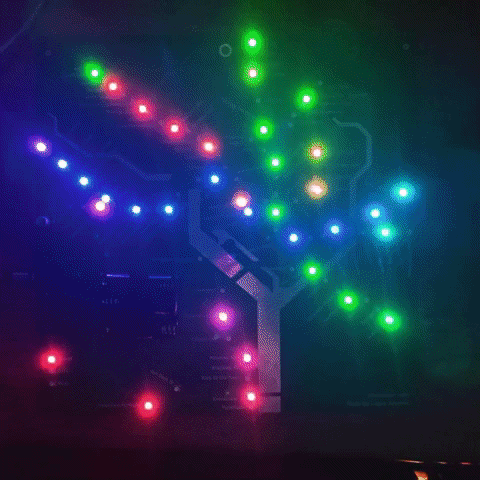 Live Train data from WMATA on RGB LEDs
DCTransistor connects to WMATA's API every 20 seconds to get live positions for each train. RGB LEDs change colors to show which line each train is on. See how it works.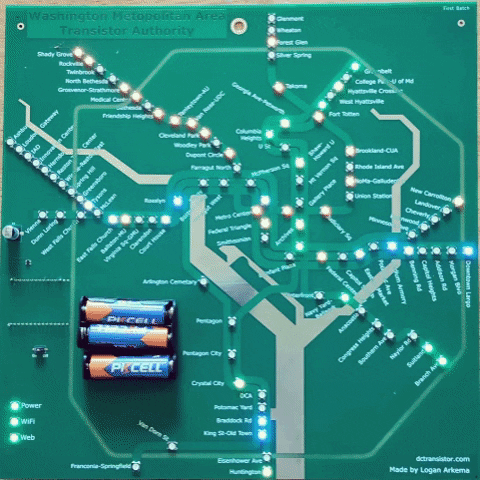 Join the Waitlist for Priority Access